Why is it important?
On a global scale, rice production has a significant impact on climate, natural resource depletion and ecosystem degradation. Rice cultivation is a major source of methane emissions, a greenhouse gas 28 times more powerful than CO2. Rice production is responsible for about 1.5% of global greenhouse gas emissions. (1) More than 160 million hectares of land are used for rice production (2), equivalent to three times the size of Spain, and rice production consumes between 24 and 30% of the world's fresh water. (3)
These figures must be put into perspective. Globally, rice is one of the most important crops in the world and is a pillar of food security in many countries. Rice provides nearly 20% of the world's calorie intake. (4) More than 3.5 billion people in the world rely on rice as a staple in their diet. (5) Consumption amounts to more than 510 million tons per year (6), or 16,000 kg per second, and supports nearly one billion people, including 144 million small-scale producers. (7) Although its environmental impact is relatively high compared to other cereals or legumes, rice still has a lower impact per calorie consumed than meat or dairy products. (8)
What is the solution?
Several solutions exist for organisations that want to reduce the environmental impact and CO2 emissions associated with rice purchasing. Firstly, good planning allows buying only the quantities needed and to avoid waste. Secondly, there are alternatives to rice that emit less carbon and have a similar or better nutritional value. This is the case of several other cereals or pulses (see list below). Rice produces about 3 times more greenhouse gas emissions per kg than, for example, lentils, mainly in the form of methane and nitrous oxide. (9) In addition, there are differences by country and type of rice in terms of emissions. For example, white rice emits on average 30% less than basmati rice. (10)
 Another lever for action is to source rice that has been produced with more sustainable techniques and emits less carbon. For example, it is possible to reduce methane emissions by 80% through bi-drainage water management or the use of organic and composted fertilizers. This requires close collaboration with suppliers that need to be able to guarantee the origin of the products and the practices applied. To go further, organisations can set up projects to reduce the environmental impact by directly supporting rice producers. 
How does rice production contribute to climate change?

Rice is grown mainly in flooded fields, called rice paddies. Thus, the stagnation of water blocks the penetration of oxygen into the soil and provides ideal conditions for the development of methane-emitting bacteria. The longer the fields are flooded, the greater the methane emissions. Other factors influence the emission of greenhouse gases during rice production: the type of rice, the yield per hectare, the management of rice straws, the energy used for irrigation, and the use or non-use of fertilizers. Emissions per kg of rice can thus vary considerably. 

 

Rice production contributes to climate change, but it is also impacted by it. Without measures to adapt to changes in temperature and rainfall, rice production and yields will suffer significant losses. Although there are regional differences, the overall impact of climate change on rice production will be more negative than positive. (15)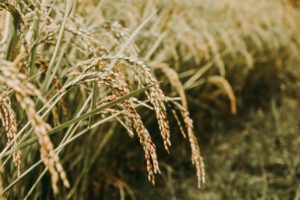 Key actions
#1 Improve planning

Improve forecasting and strategically plan purchases so that only the quantities needed are purchased and waste is avoided. If too much is purchased, cooperate with other organisations to resell, or donate it.   

#2 Buy alternatives

Purchase alternatives to rice that have a lower carbon impact. See the list below for an overview of the impacts of different grains and pulses. Note that the environmental impact data (including emission factors) reflect an average generality, but do not consider differences in production region, farming practices, local environmental situations, or organic production. Thus, organisations can identify options for reducing their footprint, while being aware of their limitations.

See list below for examples of alternative grains and pulses with the lowest overall environmental impact per kg of product (raw).

#3 Change the country of origin and type of rice

Select rice from a country with lower production-related emissions. Avoid basmati rice which emits more CO2e per kg than other types of rice. (16)

#4 Select rice from a more sustainable production

Work with suppliers to source from producers who are working to reduce production-related emissions. For example, farmers that reduce the period of flooding, better manage water resources, or reduce fertilizer use. Lack of traceability in supply chains and guarantee of origin can be barriers. Signing long-term contracts with a limited number of suppliers can help develop a more sustainable supply chain, as does purchasing certified rice (see below).  

#5 Implement projects to improve agricultural practices

Invest in improving agricultural practices by implementing dedicated projects to reduce emissions related to rice production at the producer level. Several levers exist: 

Water management: different techniques exist to minimize the amount of water used, and to reduce the time it takes to flood the fields(17)

Rice straw management: methane emissions increase when fresh (non-composted) rice straw is added to flooded fields, especially if they are only plowed just before planting.

Use of environmentally friendly and climate-resilient varieties: select seeds that are resistant to current and future local climatic conditions, with the same production yield.

Use of fertilizers: reduce the use of chemical fertilizers that degrade soils and increase methane-emitting microbial activity.
Examples of alternative grains and pulses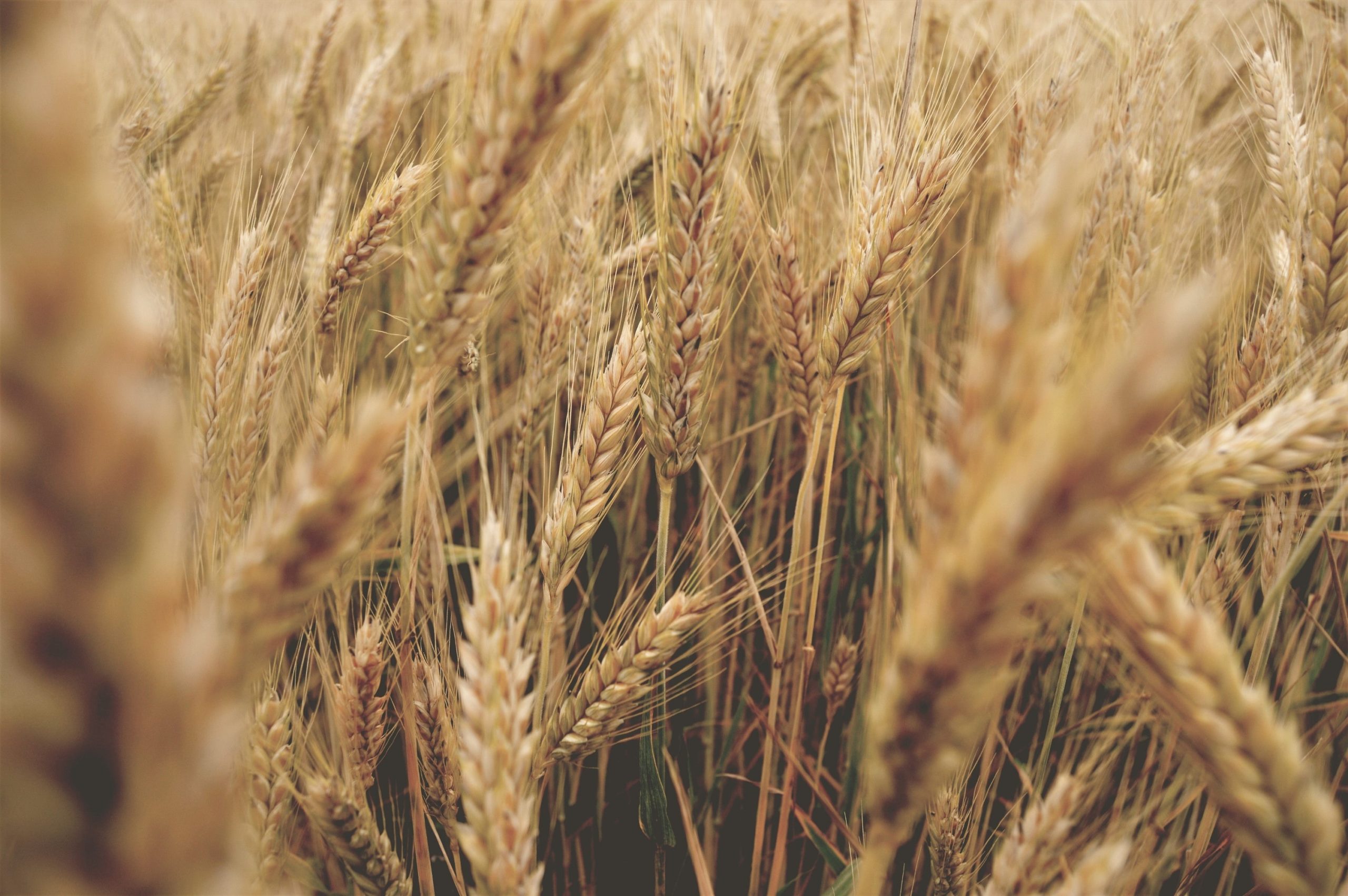 Beans (flageolet, white, red)
Khorasan wheat
Sorghum
Wheat
Split pea
Corn
Broad beans
Lentils
Millet 
Point of attention

Rice is a staple food and in general bought in bulk. Traceability to the farm level is difficult to obtain, making it hard for buyers to distinguish between rice from farms that work on reducing the greenhouse gas impact as opposed to using standard production methods. 
To consider
Potential co-benefits

Closer, long-term relationships with committed suppliers

More resilient production to climate change and environmental degradation

Success conditions

Training of buyers

 

Involvement of nutritionists in identifying alternatives

 

Prerequisites and specificities

Availability of alternatives to rice (by region, season)

 

Available information and traceability of purchased rice

 

For producers: (18)

Availability of financial and technical support for producers who wish to reduce the climate impact of their rice production;

Improved knowledge in water management and applicability of irrigation techniques;

Improved knowledge of the yield benefits of low carbon practices;

Information on the cost-effectiveness/benefit of these techniques

Potential risks

Higher purchase prices for the product

 
Success stories
Complex Rice Systems
Complex rice systems (CRSs) are agricultural concepts that utilize combinations of plants, animals, and their interactions as well as traditional and modern approaches to enhance ecological processes, enabling eliminations of agrochemicals in rice agro-ecosystems while improving high rice yields and whole farm productivity. (19)
Nestlé - IRRI Partnership
The Direction-Zero C project is a collaboration between Nestlé Indonesia and the International Rice Research Institute (IRRI). It focuses on reducing greenhouse gas emissions through more accurate water and nutrient management and the use of innovative digital tools in real-time irrigation management. Initial results are encouraging with reductions of 30% in water consumption and 48% in methane emissions. (20)
Tools and good practices
Label SRP Verified – Sustainable Rice Platform

The SRP-Verified Label is an assurance scheme for sustainable rice cultivation based on the "SRP Standard for Sustainable Rice Cultivation". It consists of three levels of compliance: Self-assessment, second- and third-party verification. The scheme does not currently offer certification, instead focusing on self-assessment and verification that saves costs for producers. The standard consists of 41 criteria divided in 8 sectors, 7 of which relate to reducing greenhouse gas emissions. To achieve level 3 verification status, farmers must score at least 90 out of 132 points. GLOBALG.A.P. manages the implementation of the program as an insurance service provider.

Read here

Wetting and Drying: Reducing Greenhouse Gas Emissions and Saving Water from Rice Production, WRI, 2014

The paper provides an overview of approaches to reduce greenhouse gas emissions and save water from rice production. It introduces the different techniques available, and discusses their potential effects on yields, emissions and water use, as well as challenges during the implementation phase. It provides an excellent and easy-to-understand introduction to the topic.

Read here
To go further
Sustainable Rice Landscapes Initiative – Scaling private sector investment in sustainable rice: needs and opportunities

The report aims to understand how public and private partnerships can be better used to scale up investment in sustainable rice production systems and landscapes and drive a large-scale transition encompassing actors across the full rice value chain.

Read here

Interactive map of emissions from rice fields

Climate TRACE uses satellites, other remote sensing techniques, and artificial intelligence to deliver a detailed, independent look at global emissions. The interactive map shows, among others, methane emissions from the anaerobic decomposition of organic matter in paddy fields.

Read here
Supplier incentives
Supplier incentives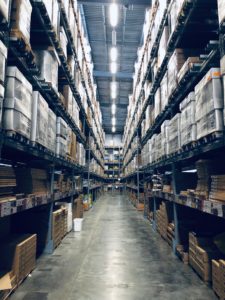 Supplier engagement
Supplier engagement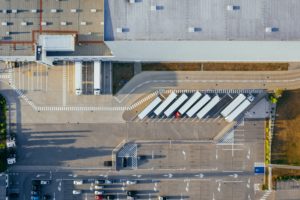 Food items
Food items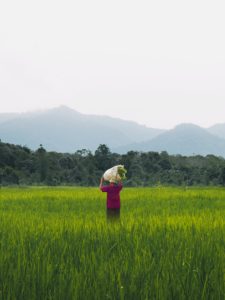 Sources
(1) WRI, "More Rice, Less Methane", 2014. Read here.
(2) Statista, "World rice acreage from 2010 to 2020". Read here.
(3) Sustainable Rice Platform. Visit their website here.
(4) Elert, Emily. "Rice by the numbers: A good grain" Nature 514, S50–S51, 2014. Read here.
(5) Sustainable Rice Platform. Visit their website here.
(6) Statista, "Total global rice consumption 2008/09-2020/21". Read here. 
(7) International Rice Research Institute, Rice Knowledge Bank, "How to manage water". Read here.
(8)  WRI, "Creating a Sustainable Food Future: A Menu of Solutions to Feed Nearly 10 Billion People by 2050", p. 76. Read here. 
(9) ADEME, "AGRIBALYSE® v3.1". In French. Read here.
(10) ADEME, "AGRIBALYSE® v3.1". In French. Read here.
(11) FAO, "Emissions Totals". Read here.
(12) ADEME, "AGRIBALYSE® v3.1". In French. Read here.
(13) ADEME, "AGRIBALYSE® v3.1". In French. Read here.
(14) International Rice Research Institute, Rice Knowledge Bank, "How to manage water". Read here.
(15) Teng, Paul P.S., Mely Caballero-Anthony, and Jonatan Anderias Lassa. "The Future of Rice Security Under Climate Change", 2016. Read here.
(16) ADEME, "AGRIBALYSE® v3.1". In French. Read here.
(17) The water management options are presented in this article: "Wetting and Drying: Reducing Greenhouse Gas Emissions and Saving Water from Rice Production Creating a Sustainable Food Future, Installment Eight" Working Paper, 2014. Read here.
(18) Based on WRI, "Wetting and Drying: Reducing Greenhouse Gas Emissions and Saving Water from Rice Production Creating a Sustainable Food Future, Installment Eight" Working Paper, 2014. Read here.
(19) Global Network of Lighthouse Farms, "Complex Rice Systems". Read here.
(20) IRRI, "Nestlé Indonesia and IRRI team up to reduce the carbon footprint of Indonesian rice production", 2021. Read here.
Cover photo © Adrian Gomez/Unsplash.