Who we are
The Climate Action Accelerator operates as a not-for-profit association, whose mission and values are formalised in an organisational Charter. The programme is coordinated by a multidisciplinary team, under the direction of Bruno Jochum, Initiative Lead, and former Executive Director of Médecins Sans Frontières (MSF) in Switzerland. 
This team contributes to the success of the programme through: 
Strong values and a shared sense of urgency

A drive to operationalise climate action and make it happen
A spirit of collaboration
Wide-ranging networks with major players in the areas of aid, health and higher education & research
A cutting-edge expertise in these three priority service sectors and a deep understanding of issues related to climate-induced crisis
An extensive international experience at high levels of responsibility
The Climate Action Accelerator extends a warm thank you to those who have helped the initiative grow : Marie-Flore Michel, Pierre Perol, Raoul Sanchez, Arnaud Ghizzi, Carmen Menendez, Charline Hendrickx, Clotilde Belin, Elie Benoit de Coignac, François Delfosse, Ghislain Henry, Julien Grondin, Kerstin Blidi-Schmidt, Kory Barras, Leah Marugg, Louise-Marie Poirier, Mathilde Jourde, Nicolas Hendrickx, Peter Dickinson, Thomas Jochum, Léo Tischhauser, et Benjamin Guillaud-Leblanc.
And those currently helping : Macarena Castro, Margot van Eijkern, Pamela Nouboussi and Jodie Jimenéz
Board of directors
Our team
Our associate experts
Damien FRIOT
Carbon footprint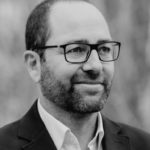 Damien Friot is an associate expert with the Climate Action Accelerator, providing guidance on carbon footprint methodologies and analyses. He has been working in the fields of environmental and social assessment, innovation as well as entrepreneurship for the last 20 years.
Currently, Damien is a co-lead of a master class at EPFL on the Life Cycle Performance of product systems. He has adapted footprinting and economic-energy-environmental models (Life Cycle Assessment, Multi-Regional Input-Output Analysis) to multiple issues like sustainable investments, global value chains, or the valuation of natural, human and social capital. He has also been providing consulting services on product/corporate environmental strategy and reporting, as well as on the digitalization of environmental information to dozens of companies.
He has trained hundreds of professionals and master's students, participated in normalization efforts on environmental product labeling and corporate footprinting as well as driven or participated in the development of a dozen of software for environmental assessment. Damien holds two BA (International Relations & Geography), two MSc (International economics & Environmental engineering and management), and a Ph.D. in Engineering.
Damien co-founded the following firms and organisations:
Ecometrics (in 2018), where he is now working, focused on the development of quantitative methods and data for complex environmental and social issues
EA-Environmental Action (in 2013), specialized in the development of plastic footprint methodologies
Quantis (in 2006), one of the leading global firms in Life Cycle Assessment
Patricia SCHWERDTLE
Programme - Health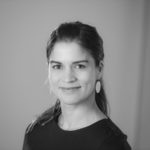 Patricia SCHWERDTLE
Programme - Health
LinkedIn
Patricia (Trish) Schwerdtle is associate expert with the Climate Action Accelerator, working on the development of the health sector pillar. She is a researcher at the Heidelberg Institute of Global Health (HIGH) in Germany, working in a climate change and health research consortium. Previously, she worked in clinical emergency nursing in rural-remote Australia and in the Pacific, in primary health care in South Sudan, and in European tertiary hospitals before moving into academia after a decade. She also has experience in humanitarian governance and has been involved with MSF since 2007. She holds a double bachelor's in Nursing and Health Promotion, and two post-graduate diplomas in Critical Care and Health Professions Education. She also holds a Master's in International Health and is completing a Ph.D. in Global Public Health, focusing on climate-related migration and health. Trish joined the Accelerator because wants to be a part of accelerating the transition of health systems to carbon neutrality and climate resilience.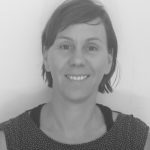 Samantha Brangeon is an associate expert with the Climate Action Accelerator, joining to help the initiative better understand the positioning, ambitions and financing of the main international aid donors on the question of climate. After fifteen years in coordination positions in various humanitarian organisations, including ACTED and Christian Aid, she specialised in supporting humanitarian organisations to reduce their environmental footprint. She worked for 7 years as Environmental Researcher at Groupe URD, where she was in charge of the Humanitarian Environment Network. She is currently a consultant on these issues and working on a USAID-funded project to reduce the amount of waste generated by the sector and improve recycling on the field. Her studies include a Bachelor's in European Studies from the University of Essex, a Master's in Sustainable Development (from Université Paris Dauphine – PSL) and in Development Administration and Planning (from University College London). She has been following the development of the Accelerator for several months and finds it an exciting initiative to join.