What is the solution?
Using a certain percentage of recycled materials in non-food items such as kitchen sets, blankets, clothes, is a relatively easy way to reduce the carbon and environmental impact of the production of these products. In close collaboration with suppliers, the optimum percentage of recycled input can be determined, whilst keeping quality standards and durability at a maximum.
Products made from recycled materials require much less energy and resources than those made from new raw materials (1). However, the recycling process as well as the production of a new product from recycled input requires nevertheless energy and resources. Therefore, this solution should be implemented once other options to keep non-food items in use were exhausted in line with the 7R approach of circular economy.
Why is it important?
The consumption of key materials required for industrial production is projected to grow significantly until the end of the century. Steel consumption could roughly double, aluminium triple, and plastics quadruple (2). Even with 100% low-carbon energy by 2050, Material Economics estimates that CO2 emissions from material production largely exceed the carbon budget that is typically allocated to these sectors to limit global temperature rise to 2°C (3).
Recycling materials and making "more out of the materials we already have" is a key strategy to achieve the green transition. The scope for action is vast: recycling rates are currently low across materials. 60% of EU steel production is from raw materials, only 10% of plastics are recycled (4). The same goes for textiles, of which only 13% are recycled after use (5).
Key actions
#1 Identify key items

Identify the key non-food items in terms of carbon and environmental impact. At the organisational level, high climate impact is either associated with a large number of items or a few high-emitting items.

Base the analysis on carbon footprint data, or, if not available, expenditure data and, ideally, a rough estimate using publicly available emission factors. For environmental impact, carry out a qualitative analysis of potential impacts on the local environment based on the most purchased items (spend data and quantity).

#2 Assess potential per item

Review the materials currently used and assess if there is potential to include recycled content for each of the key items. Start with items for which it is relatively easy to include recycled content (such as textiles) or for which alternative materials are available.

#3 Engage with suppliers

Check with suppliers the availability of items with recycled content and – depending on the size of the order and depending on internal processes – ask for product samples. Check the offer of other suppliers who can potentially provide more sustainable options.

#4 Ask for certifications

For certain materials, such as textiles, certifications are available that facilitate the verification of recycled content.

#5 Update procurement criteria

Depending on the product and the maturity of the market, integrate the requirement to include a certain % of recycled materials in technical specifications or as a preferred option that comes with a higher rating when awarding the contract. Gradually extend these requirements to more products.
To be considered
Potential co-benefits

Reduction of environmental and social impacts linked to the reduction of the need for extraction and transformation of new raw materials (water, air and soil pollution, destruction of ecosystems)
Reduced waste (including in open dumps) due to higher recycling rates
Increased resilience by reducing the dependence on raw materials

Success Conditions

Consultation with multiple and new suppliers to gain market insights on availability and impact of products with recycled content

Prerequisites & Specificities

Availability of recycled material
Where possible, favour closed-loop recycling approaches to maximise the possibility of recycling materials multiple times (e.g. using textile waste instead of rPET for textiles)

Potential risks

Higher costs, depending on the material and the availability of recycled options on the market
In some cases, negative impact on the quality or longevity of a product
In some cases, presence of contaminants, such as phthalates, flame retardants or heavy metals. Put in place safety standards to mitigate the risk, including asking for test reports. Products containing them should be avoided where possible, especially if alternatives are available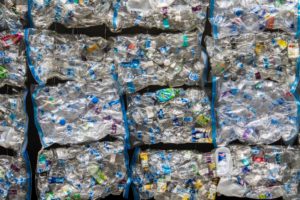 Point of attention
In an ideal circular economy, materials circulate at their highest value and without degrading their properties. Closed-loop recycling, where materials are recovered and recycled for the same purpose, should be preferred to open-loop recycling. One example is textile recycling. Currently, 99% of recycled polyester is made from recycled PET plastic bottles (rPET). As demand for high-quality recycled plastic from different industries is rising (bottle industry, packaging, other industries), the market for rPET became increasingly competitive. Textile-to-textile recycling is key to ensure the availability of recycled materials in the future (9).
Furthermore, although downcycling has clear advantages, it should be used as a last resort. This open-loop recycling process transforms material waste into a new material or product of lower quality or value. For example, using textile waste for lower-value applications, such as insulation material, wiping cloths or mattress stuffing makes it difficult to recover and recycle the materials again and will likely constitute their final use (10).
Certifications for recycled content in textiles
Recycled Claim Standard (RCS)
The Recycled Claim Standard (RCS) is a chain-of-custody standard for tracking recycled raw materials through the supply chain. The objective of this international, voluntary standard is to increase the use of recycled materials. The standard applies to all products containing at least 5% recycled content. Refer to the section on sustainability standards for further information (21).
Global Recycled Standard (GRS)
The Global Recycled Standard (GRS)—going beyond the RCS—includes additional criteria for social and environmental processing requirements and chemical restrictions. The goal of the GRS is to increase use of recycled materials in products and reduce/eliminate the harm caused by its production. The GRS includes a higher (50%) minimum recycled content percentage and additional social and environmental requirements related to processing and chemical use (22).
Cradle to Cradle (C2C)
Cradle to Cradle Certified® is the global standard for products that are safe, circular and responsibly made (23).
Lessons learned
Be ambitious

Put at least 25% recycled fibres in the requirements for textiles (24).

Select experienced suppliers

Select companies which have experience of using recycled and organic fibres and have some ability to influence production (25).

Use functional specifications

To facilitate the response to the recycled content requirements by manufacturers, it was found beneficial to focus on functional specifications rather than descriptive technical ones i.e. focus on the ability of an item to perform its function rather than on technical values such as tensile strength (26).

Allow more time

When asking the market to work with new materials or in new ways, it is also necessary to give more lead-in and response time in order to adequately consider and prepare non-traditional offers. The result is that companies are able to research and develop new products which meet higher sustainability specifications (27).

Do not include price ceilings for pilots

With specific regards to piloting, the Dutch Ministry of Defense recommends that price caps based on existing prices and costs should not be introduced, as coming to a pilot with such expectations may limit the potential for development of new areas.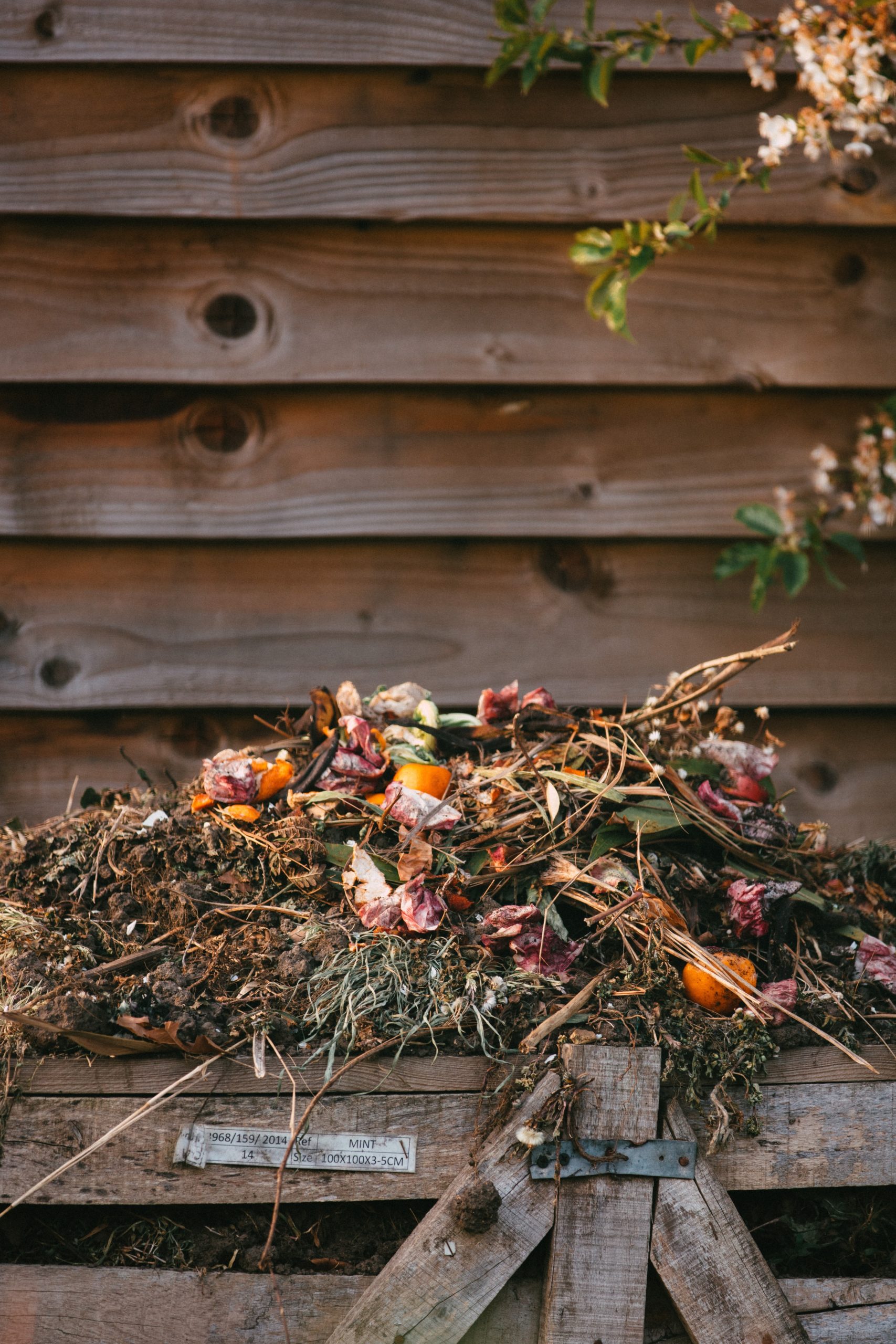 "[…] applying circular economy strategies in just five key areas (cement, aluminium, steel, plastics, and food) can eliminate almost half of the remaining emissions from the production of goods – 9.3 billion tonnes of CO2e in 2050 – equivalent to cutting current emissions from all transport to zero."
Tools and good practices
Textile Exchange, Preferred Fiber & Materials Report, 2022

The Preferred Fiber and Materials Market Report is a comprehensive annual publication which provides unique data and insights and helps the industry to measure progress towards its goals. The report covers the market for the key fibers and materials.

Read here

Textile Exchange, List of certified suppliers

Textile Exchange built a list of certified companies to support organisations in sourcing certified textile materials, including, but not limited to, recycled materials.

Read here
Sources
(1) Project drawdown, Recycled Plastics, Read here / Project Drawdown, Recycled Metals, Read here / Material Economics, The circular economy. A powerful force for climate mitigation, 2018, p. 6, Read here
(2) Material Economics, The circular economy. A powerful force for climate mitigation, 2018, p. 10, Read here
(3) Material Economics, The circular economy. A powerful force for climate mitigation, 2018, p. 14 – 16, Read here
(4) Material Economics, The circular economy. A powerful force for climate mitigation, 2018, p. 26, Read here
(5) Ellen MacArthur Foundation, A New Textiles Economy: Redesigning Fashion's Future, 2017, p. 20, Read here
(6) ADEME, Documentation, Scope 3 – émissions indirectes, produits en caoutchouc et en plastique, Read here (in French)
(7) Material Economics, The circular economy. A powerful force for climate mitigation, 2018, p. 102, Read here. The carbon emissions of 12tCO2e refer to the world average energy mix. Emissions are higher for coal-based production (17 tCO2e/ton of aluminium), and lower for low-carbon energy (3 tCO2e/t of aluminium).
(8) Material Economics, Industrial Transformation 2050. Pathways to Net-Zero Emissions from EU Heavy Industry, 2019, p. 73, Read here
(9) Textile Exchange, Preferred Fiber & Materials Market Report, 2022, p. 72,  Read here
(10) Ellen MacArthur Foundation, A New Textiles Economy: Redesigning Fashion's Future, 2017, p. 20, Read here
(11) USAID BHA, Non Food Item (NFI) Blanket Purchase Agreement, 2021, Read here
(12) USAID BHA, NFI BPA Kitchen Sets, Buckets, Aquatabs, 2022, Read here
(13) Textile Exchange: 2025 recycled polyester challenge, Read here
(14) Teemill: creating a closed-loop circular textile supply chain, Read here
(15) COMBEKK: making cooking pots from 100% recycled materials, Read here
(16) Dutch Institute for Safety: sustainable textiles for the fire service, Read here
(17) Electrolux, Sustainability Report, 2021, Read here
(18) Electrolux, Sustainability Report, 2021, Read here
(19) AEG: using recycled material for electrical appliances, Read here
(20) Dutch Ministry of Defence: procuring textiles made from recycled fibres, Read here
(21) Recycled Claim Standard (RCS), Discover here
(22) Global Recycled Standard (GRS), Discover here
(23) Cradle to Cradle (C2C), Discover here
(24) Procura+, Sustainable textiles for the fire service, 2017, Read here
(25) Procura+, Sustainable textiles for the fire service, 2017, Read here
(26) Procura+, Procuring textiles made from recycled fibres, 2018, Read here
(27) Procura+, Procuring textiles made from recycled fibres, 2018, Read here
(28) Ellen MacArthur Foundation, Completing the Picture. How the Circular Economy Tackles Climate Change, 2021, p. 8, Read here
Cover photo : © Ethan Bodnar / unsplash