What is the impact of energy in buildings?
Between 1971 and 2019, the world's total energy supply has increased 2.6 times. We are producing and consuming more and more energy. Fossil fuels accounted for over 80% of production in 2019, as in previous years. Oil remains the most important energy source (30% in 2019), coal maintains its second position (>25%) and natural gas its third position (23%). As regards global electricity production, coal remains the dominant energy source (37% in 2019), renewable energies are progressing (27%), natural gas is holding steady (24%), nuclear power is levelling off (10%) and oil remains present (less than 3%). Energy consumption is therefore still essentially based on fossil fuels. (1)
The building sector, including construction and operation, accounted for 36% of global energy consumption and 37% of CO2 emissions in 2020. The building construction industry accounts for 6% of global consumption and 10% of greenhouse gas emissions. The operation of residential buildings accounts for 22% of global energy consumption and 17% of greenhouse gas  emissions. Commercial building operations (offices, warehouses, etc.) account for 8% of consumption and 10% of emissions. (2)
Emissions from residential buildings are related to the production of electricity for lighting, appliances and cooking, domestic heating and cooling. Emissions from commercial buildings, offices or shops, are due to the production of electricity for lighting, appliances and connections, heating and cooling. 
Why reduce energy consumption?
The most ecological energy is the energy that we do not consume. Energy is always produced from a natural resource, which is still mostly of fossil origin. However, these resources are limited and some are even running out (such as fossil fuels and materials used to manufacture energy equipment and networks).  
Energy consumption on the other hand, is growing both at the global and the individual level. The production of renewable energy is growing too, but this production does not replace fossil fuels, it adds to them.   
Energy saving is therefore the number one priority in the energy transition and for policy. In a resource-constrained world, this is a key issue for mitigating climate impact and creating resilience.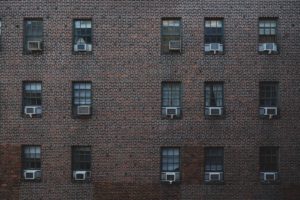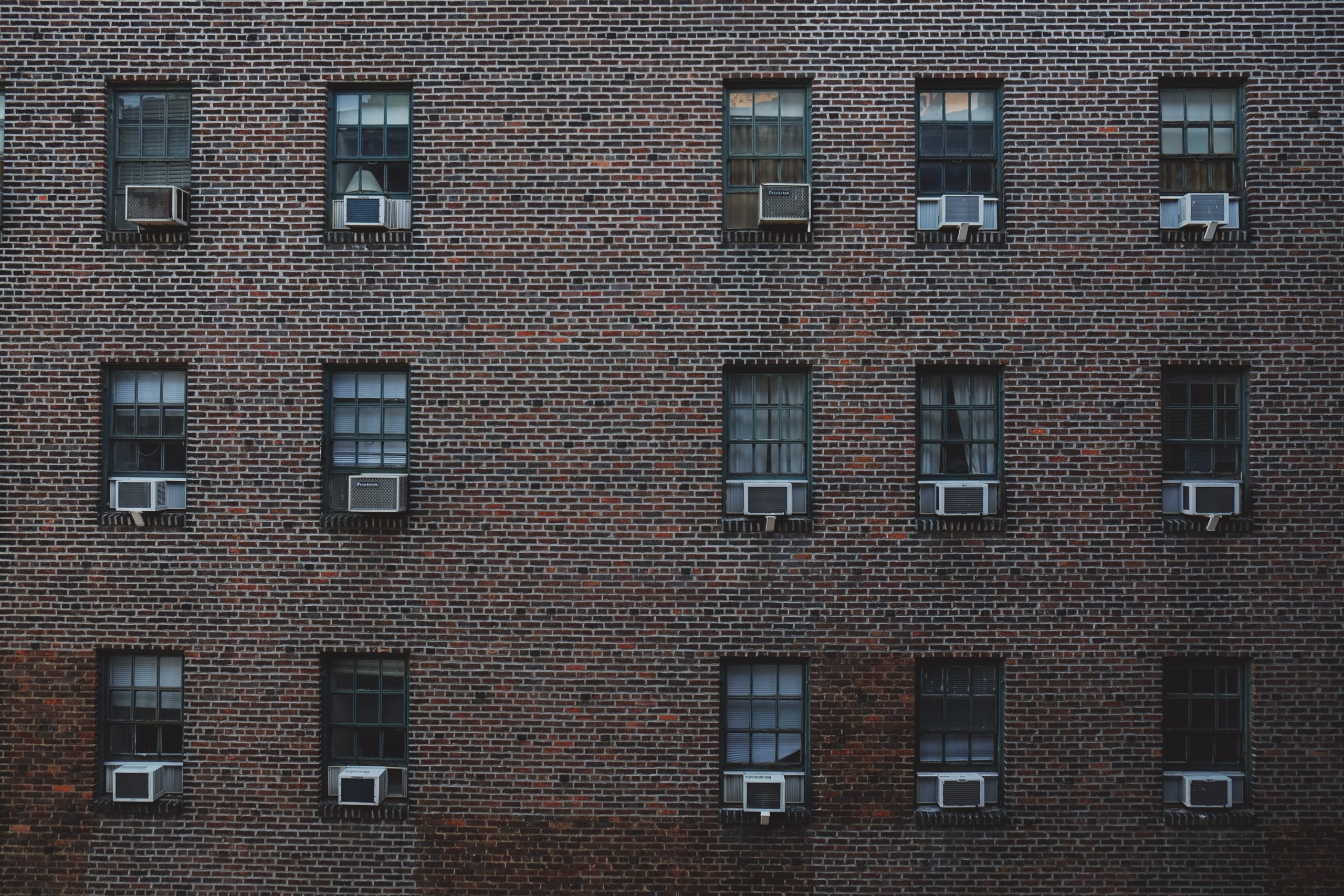 Is it a key issue for the aid sector?
The energy consumption of buildings represents a significant part of a humanitarian organisation's carbon footprint, both in the office and in the field. Heating and cooling are often a major component of this consumption. Reducing energy consumption is a relatively easy and inexpensive way for the sector to take action – an opportunity to make useful savings, both in energy and money.
Is it easy to implement?
The energy consumption of a building can be reduced by various technical measures, which can be more or less complex to implement. Measuring or automatic control devices are cheap and easy to install, as is white paint on the roof. Energy-saving equipment may be a little more expensive to purchase than conventional models but, if available, is not difficult to install. The installation of insulation materials or external lining will require skilled labour. 
To consider
Conditions for success

Creating an energy saving culture

 

Implementing collaborative solutions identified and defined with stakeholders

 

Implementing change management for any new device, equipment or policy, including :

 

Consulting and informing users

 

Disseminating good practice manuals and user manuals

 

Communicating the results obtained

 

Highlighting co-benefits

 

Carrying out rigorous maintenance of equipment

 

Prerequisites & specificities

Check the energy performance of appliances

 

Check the entire life cycle of the equipment, including upstream and downstream.

 

Potential co-benefits

Financial gain due to lower fuel and electricity costs

 

Increase in the life span of equipment

 

Reduction of air pollution and nuisance associated with the use of generators, including reduction of garage waste

 
Point of attention

In some cities, electricity is provided by the city grid, but there are many cases, especially in the field, where the organisation has to generate its own electricity. Most of the time this electricity is produced by very powerful generators that run on diesel. The generators often produce more energy than is needed, sometimes 4 or 5 times more, with significant and unnecessary emissions.  
Key solutions
#1 Diagnosis & monitoring

Knowing your energy consumption better means knowing how to manage it better. 

 An organisation can :  

Carry out an energy diagnosis

Identify and distinguish between necessary and unnecessary energy expenditure and practices

Carry out regular monitoring of electrical installations

Offer more suitable equipment

Consider the installation of connected electrical devices, placed on the electricity meter, which are easy to install and inexpensive, and which provide the information necessary for a good knowledge and understanding of the real energy needs and for the correct sizing of equipment

#2 Sobriety

Changing organisational and individual practices is an essential and long-term action that can lead to more responsible behaviour and a significant reduction in energy consumption, both at work and at home.  

An organisation can :  

Identify and discontinue unnecessary energy expenditure (e.g. air conditioning/heating that is too high, causing employees to open windows)

Identify possible low-carbon alternatives (e.g. encourage employees to bring a scarf or shawl to the office)

 

Reduce the central heating and cooling of its buildings by at least 1 degree

Define and harmonise temperature set points for offices, residences, shops and warehouses requiring controlled temperature

Gather "good practices" to promote energy sobriety 

 

Inform and raise awareness of all users and/or stakeholders of the issues and good practices

 

Develop users' responsibility for the use and maintenance of equipment in order to increase its lifespan

 

Communicate the results obtained

#3 Automatic control devices

Energy consumption can be reduced by installing automatic control devices. Various small devices are available that are inexpensive and easy to install.  

The organisation can install :  

Automatic controls (motion or presence detectors)

 

Photocells, which allow a lamp to be switched on from a user-set light level

Timers (clocks) that cut off the power supply at night and at weekends

Twilight switches, to control the switching on and off of lights  according to level of natural light

 

#4 Energy-saving equipment

The installation of energy efficient appliances may be a little more expensive at the outset but will result in significant financial and energy savings in the medium to long term. 

 An organisation can:

Use energy-saving appliances and equipment as much as possible, such as heat pumps, inverter air conditioners, LED lighting or low-energy light bulbs, hot water tanks, etc.

 

#5 Lighting

Light less and better by adapting lighting and uses.

An organisation can:

Rationalise the lighting of premises by reducing the number of light sources, favouring natural lighting, localised lighting and dimming

 

Adjusting working hours to make maximum use of natural light

Favour LED lighting, which consumes little energy and has a very long lifespan, or low-energy bulbs, which are more expensive and also last longer. LED lighting saves 60-70% of energy compared to conventional bulbs, but costs two to three times more

Avoid the use of halogen bulbs, which consume a lot of energy

#6 Cooling and heating

Reducing the use of energy-intensive air conditioners and heaters is an essential action to drastically reduce the energy consumption of buildings. 

An organisation can:

Reduce the central air conditioning of its buildings by at least 1 degree

Avoid air conditioners, which consume a lot of energy, and prefer natural ventilation, ceiling or window fans

Favour alternative air conditioning systems that consume less energy, such as inverter air conditioners or solar air conditioners

Ensure responsible commissioning, maintenance and decommissioning of air-conditioning equipment that contains potent greenhouse gases

#7 Passive measures

Passive measures are architectural or technical solutions that improve the energy performance of a building and the comfort of its users without energy consumption.  

An organisation can:

Install thermal insulation material on the outside of the building envelope and in the attic

Build double walls separated by an air gap if no insulation material is available

Install solar protection on the most exposed facade

Paint roofs white or with a reflective insulating paint such as "cool roofs"

Greening walls and roofs

#8 Label

Energy labels give a clear and simple indication of energy efficiency and other important product characteristics.  

An organisation can:  

Identify the most energy-efficient appliances with the help of labels and experience gained

 

Prefer labelled products when renewing equipment
Success stories
Cool roofs
Painting the roofs of the E. Leclerc supermarket in white with an insulating reflective paint "Cool Roofs" has saved 175 tons of CO2 emissions per year, 20,000 Euros in electricity consumption and 5,000 Euros in maintenance per year at a low cost of about 20,000 Euros (about 20 Euros/m2). (7)
LED lighting
Heriot Watt University in Edinburgh has installed LED lighting on campus roads and paths, reducing electricity demand for street lighting by 75% and saving around 130 tonnes of CO2e per year. (8)
Typha insulation
Typha australis, a invasive plant known to be harmful to wetland ecosystems, was used in Senegal to insulate buildings. It was part of the national programme to reduce greenhouse gas emissions through energy efficiency in the building sector. The programme was supported by the Global Environment Facility and the United Nations Development Programme. It included, on the one hand, the implementation of thermal regulations and on the other hand the production of Typha-based insulation materials, including a Typha-cement component and a Typha-soil component. (9)
Tools and good practices
Diminuer la consommation énergétique des bâtiments

This Cerema guide presents the main actions to be taken, as part of a rapid intervention strategy and with a limited budget, in order to reduce the energy consumption of buildings (in French)

Read more

Sustainable building guide

Actions to minimise energy demand and to choose the most appropriate techniques (in French)

Read more

All-in-one energy management system

Smappee Infinity energy monitoring and management system

Read more
Sources
(1) International Energy Agency, World Energy Balances, 2022. Read here.
(2) UN Environment Programme, 2021 Global Status Report for Buildings and Construction. Read here.
(3) UN Environment Programme, 2020 Global Status Report for Buildings and Construction. Read here.
(4) ADEME, Éco-responsable au bureau, 2020. Read here.
(5) C. Booten, C. Christensen, and J. Winkler, Energy Impacts of Oversized Residential Air Conditioners— Simulation Study of Retrofit Sequence Impacts, 2014. Read here.
(6) IPCC reports. Access here.
(7) "Cool Roofs : Toits blancs pour avoir moins chaud !" Read here.
(8) Heriot Wat University, Carbon Management Plan 2015/16-2019/20. Read here.
(9) C. F. Akoussan, "Construire avec le Typha pour consommer moins d'énergie," 2015. Read here.'
Cover photo © Ralph Ravi Kayden/Unsplash.