Agence Française de Développement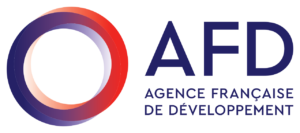 The French Development Agency ( AFD – Agence Française de Développement) finances, supports and accelerates transitions towards a more just and sustainable world. Focusing on climate, biodiversity, peace, education, urban development, health and governance, AFD carries out more than 4,000 projects in France's overseas departments and territories and another 115 countries.
Year after year, AFD seeks to strengthen and extend their support and funding for development projects. It partners with NGOs, development banks and agencies, think tanks and academic institutions, local and regional authorities, the European Union and the United Nations, among others. 
This site was made possible thanks in part to the support of the AFD. 
The City of Geneva

The City of Geneva is a centre of global multilateral cooperation. As host to numerous international organisations (IOs), diplomatic missions and non-governmental organisations (NGOs), it promotes humanist and universal values.
The City of Geneva actively collaborates with international cooperation actors to finance development and humanitarian aid projects. It implements concrete social and economic development actions in the field. It supports quality projects developed by Geneva-based solidarity organisations and thus takes concrete action to help the most disadvantaged throughout the world.  
The Republic and Canton of Geneva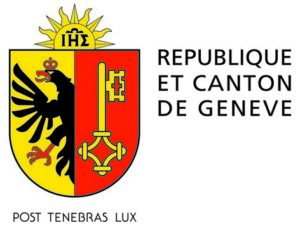 The Republic and Canton of Geneva is the westernmost of the 26 cantons of Switzerland. It is the sixth most populous canton and is considered the most cosmopolitan. It has 45 municipalities, among which is the city of Geneva, its capital.  
In 2021, the Canton of Geneva declared a climate emergency, setting the goal of reducing greenhouse gas emissions by 60% by 2030 and becoming carbon-neutral by 2050. The State Council strengthened the Canton's climate strategy, revising its Cantonal Climate Plan 2030. Its partnership with, and support for, the activities of the Climate Action Accelerator is a step in line with its own climate objectives.
Ministry for Europe and Foreign Affairs of France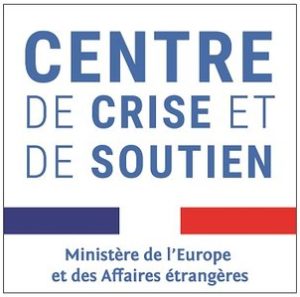 The Crisis and Support Center of the Ministry of Europe and Foreign Affairs of France aims to strengthen the State's capacity to respond to crisis situations in a global context marked by large-scale disasters. It ensures the protection of French nationals residing abroad, as well as coordinating the State's emergency humanitarian action to help the local population. 
Its action takes place during crises, but also upstream, with missions of anticipation, preparation, monitoring and alerting in order to provide the most reactive response. In a post-crisis context, it supports weakened countries through its stabilising operations. 
The Crisis and Support Center has a network of extremely active partners to deal with crisis situations outside France. It works with non-governmental organisations (NGOs), companies, corporate foundations, local authorities, UN and European organisations and foreign crisis centres. 
ECHO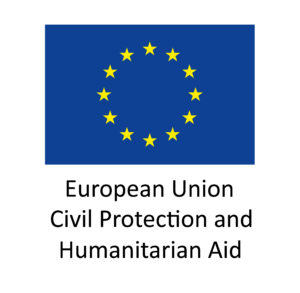 The European Civil Protection and Humanitarian Aid Operations seeks to preserve lives, prevent and alleviate human suffering and safeguard the integrity and dignity of populations affected by natural disasters and man-made crises. Headquartered in Brussels with a global network of field offices, the department has been ensuring rapid and effective delivery of EU assistance to people in need since 1992.
Swiss Agency for Development and Cooperation SDC

The Swiss Agency for Development and Cooperation (SDC) is the agency for international cooperation of the Federal Department of Foreign Affairs (FDFA). The SDC is responsible for the overall coordination with other federal authorities of development cooperation and cooperation with Eastern Europe as well as for humanitarian aid delivered by the Swiss Confederation.
Swiss international cooperation, which is an integral part of the Federal Council's foreign policy, aims to alleviate need and poverty around the world, to foster respect for human rights, to promote democracy and to conserve the environment. It fosters economic self-reliance and state autonomy, contributes to the improvement of production conditions, helps address environmental problems, and ensures better access to education and basic healthcare services.
German humanitarian assistance
Humanitarian need is the key criterion for the provision of assistance. Humanitarian assistance should always be provided in such a way that it meets the most urgent needs first and does not have any harmful side effects, i.e. it does not have an adverse impact on the environment or conflicts  – the "do no harm" principle. Anticipatory action and Humanitarian Mine Action are some  key priorities of Germany's humanitarian assistance; as is to take gender equality and inclusion into account, because needs vary according to the gender, age or possible disabilities of people in need.
The Federal Foreign Office supports humanitarian assistance measures carried out by the organisations of the United Nations, the Red Cross and Red Crescent Movement, as well as by German, international and local humanitarian non-governmental organisations – in other words, it does not provide assistance on the ground itself.
Fondation ALIMA

The ALIMA Foundation was created in November 2020 under the aegis of the Fondation de France to support the strengthening of international medical aid to deal with growing humanitarian crises such as epidemics, population movements, extreme poverty and climate change. The ALIMA Foundation invests in research and training, two key areas for building more effective humanitarian medicine.
If you have any questions, please contact Alexa Leblanc

Send an email
The Climate Action Accelerator Brief Presentation

2023

Download
Cover photo © Fauxels/Pexels.