BEFEN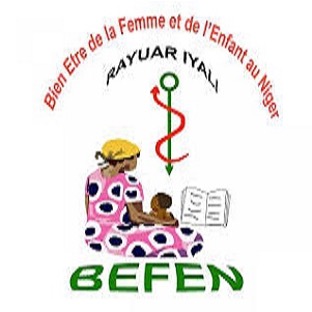 About BEFEN
BEFEN (Bien Être de la Femme et de l'Enfant au Niger) is a Nigerien NGO founded in 2002. BEFEN was born from the will of a group of medical students aware of the suffering of the population, particularly that of Haro banda, the district which houses the medical faculty of the University of Niamey. The majority of the inhabitants of this neighbourhood, unable to afford the costs of health care, relied on the students for their medical consultations at home.
The demand became so great that a group of four students decided to rent a small room that served as a treatment room, to consult and refer patients to the appropriate health facilities. Over time, this group of volunteers saw the need to target an even wider audience, even nationwide, and to double the health services. Medical innovation, quality hospital care for the most serious cases and in-home care/diagnosis are key operational areas for BEFEN in order to continuously improve the practice of humanitarian medicine and strengthen the national health system. Their main sectors of intervention are primary and secondary health, reproductive health, nutrition, research, RRM, and community health.
Their mission
To save lives through various medical activities ranging from prevention to treatment.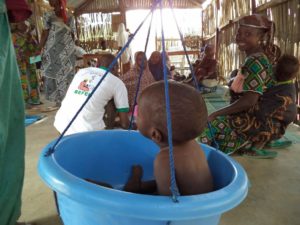 Goal and activities
To promote the well-being of women and children in Niger by acting on their physical, mental, social and economic environments through:
The improvement of health indicators by ensuring the management of endemic diseases of women and children.
BEFEN's participation in all mass activities: vaccinations, donations of medicines, treated mosquito nets, contraceptive pills, low-cost or free consultations.
Assistance to disaster victims.
Raising awareness among rural women on a given public health issue: family planning, early marriage, sexually transmitted infections and AIDS (STI/HIV/AIDS), prenatal consultations.
Contributing to the improvement of school enrolment in general and of girls in particular.
The organisation of adult education courses for women who are not in school
Promoting other activities aimed at improving women's living conditions and education: income-generating activities, childcare, household education, empowerment of women.
Our partnership
In order to accelerate climate action and resilience to climate change within national NGOs in Africa, BEFEN became a partner of the Climate Action Accelerator in January 2023. The association is committed to moving towards a sustainable, resilient and low-carbon development model, while strengthening its medical action in favour of populations and communities and its capacity to respond to and prepare for the consequences of global warming.
This partnership includes:
a commitment to pursue a sustainable, resilient and low-carbon development model
regular, transparent and public measurement of its environmental impact
participation in a collective cycle with other similar partners to build together a tailored roadmap and priority implementation projects and participation in the three pillars of the initiative