How to start decarbonising your organisation
The process of developing a climate and environmental roadmap takes time within an organisation. For some Climate Action Accelerator partners, this may take 6 months; for others, 9 months; and for others a little longer, depending on the size of the organisation. This does not mean that nothing can be done in the meantime. The climate clock is ticking and there exists many ready-to-deploy solutions: discover 10 of them below.
10 ready-to-use actions
# 1 Online meetings

Maintain online meetings and promote teleworking. 

#2 Travel better

Take the train instead of the plane, fly direct and in economy class, and ban personal loyalty points linked to business trips. 

#3 Temperature

Reduce heating and cooling of office and other spaces.

#4 White roofs

Paint roofs white to reflect solar radiation.

#5 Renewal of contracts

Seize the opportunity to include new clauses or delay the renewal of multi-year contracts.

#6 Equipment purchases

Do not renew equipment as long as it is functional or repairable.

#7 Purchase of products and deforestation

Buy palm oil-free or RSPO-certified food and hygiene products, buy only FSC or PEFC-certified paper, and reduce meat consumption.  

#8 Ecosystem protection

Harvest rainwater, stop the use of pesticides, plant endemic trees, and more in the resource. 

#9 Office eco-actions

Choose a more carbon-efficient commute, eliminate single-use plastics, and more in the resource.

#10 Awareness-raising

Raise staff awareness of eco-actions in the office, eco-driving and organise a "climate fresk" or "2-tonne" trainin.
Quick and easy wins: How to start decarbonising your organisation?
Quick and easy wins: How to start decarbonising your organisation?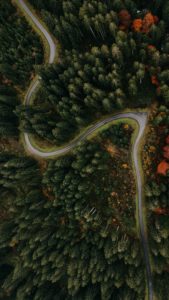 Click the card above to go straight to the Quick and Easy Wins page, and see exactly what and how to implement these climate measures today!
If you have any questions about these actions or would like to know more, please contact the Solutions Unit. This resource will soon be accompanied by visual aids.
Quick and Easy Wins

PDF version

Download
Cover photo © Noah Buscher/Unsplash.