As organisations defending child and youth rights, as well as climate justice, the Alliance terre des hommes schweiz / Terre des Hommes Suisse (section romande) recognises their responsibility to respond to the climate crisis and reiterates their commitment to the universal duty to current and future generations not to exacerbate global warming.
This is why the two organisations commit to reduce their respective carbon footprints and to implement climate action aligned with the Paris Agreement as quickly as possible.
With this commitment, they have partnered with us to design a decarbonisation roadmap with solutions to help them halve emissions by 2030! This roadmap defines their environmental strategy with clear objectives based on science and aligned with the organisation's values.
Discover more about Alliance tdh schweiz / TdH Suisse Climate & Environment roadmap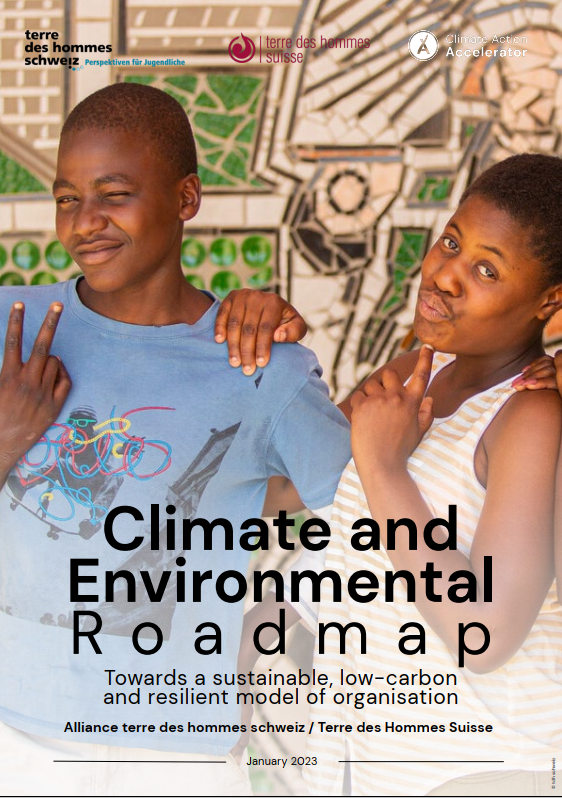 A coherent commitment for the wellbeing of children and youth implies the respect due to future generations of their crucial right to a healthy and sustainable environment. A more sustainable, resilient and equitable development in terms of resource sharing is therefore the only collectively viable trajectory to meet the current and future needs of humanity. Foreword, Climate and Environmental Roadmap: Towards a sustainable, low-carbon and resilient model of organisation, 2023
Read the Alliance tdh schweiz / TdH Suisse joint press release here.