Based on the estimated emissions for the year 2020, ALIMA plans to reduce its carbon intensity by 62% and foresees a margin of progression towards the ideal target of 7,300 tonnes CO2e in 2030.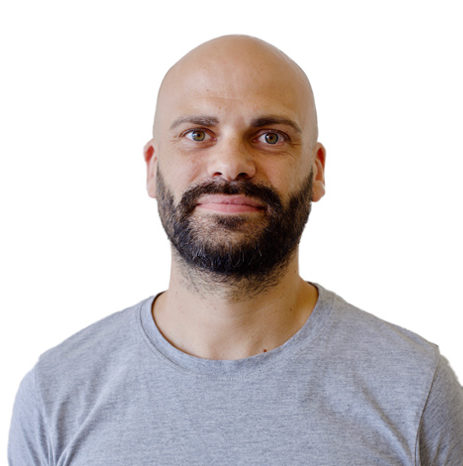 These next few pages will outline the path, the steps, the priorities and the solutions to initiate or accelerate the adaptation of our most polluting and carbon-intensive practices, without compromising our humanitarian medical mission. On the contrary, it is by adapting our work that we can enrich our mission and anticipate future challenges. Henri Leblanc, Deputy Chief Executive Officer, ALIMA
Alima's footprint 2020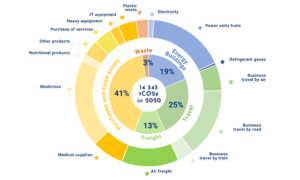 Over 85% of the emissions reduction goal over 10 years relies on 5 major solutions, the other 15 solutions contributing only 15% of the impact. The following 5 solutions are key to success:
#1 Environmental purchasing criteria

Implementing environmental criteria to guide purchasing decisions and reduce the life cycle footprint of products and services used.

#2 Rationalising travel

Rationalising staff travel, especially by air.

#3 Sea freight

Maximising the switch from air to sea freight for supplying missions and field projects.

#4 Renewable energy

Switching to renewable energy by default – mainly photovoltaic – to power our buildings and equipment on the ground.

#5 Energy efficiency of vehicles

Increasing the energy efficiency of vehicles by improving maintenance and reducing their weight and engine size.
ALIMA's total carbon footprint in 2019
12,950 tonnes of CO₂e
Estimate of ALIMA's 2020 emissions - baseline year
14,550 tonnes of CO₂e
Projected annual emissions in 2030 in a business-as-usual scenario
23,000 tonnes of CO₂e
Emissions projected in 2030, -50% in volume compared to 2020
7,300 tonnes of CO₂e
Emissions projected in 2030, -62% compared to total emissions in business as usual scenario in 2030
9,000 tonnes of CO₂e
Other critical solutions
In addition to the 5 priority solutions for carbon reduction, other solutions are considered critical to reduce local environmental degradation induced by ALIMA's activities:
Systematic analysis

A systematic analysis of projects' environmental impact

Waste management plans

The implementation of waste management plans, particularly for medical waste, in all projects lasting over 3 months in order to limit soil and air pollution and to preserve water resources

Zero waste and zero single-use plastic

The implementation of a 'zero waste and zero single-use plastic' policy at headquarters and in the country offices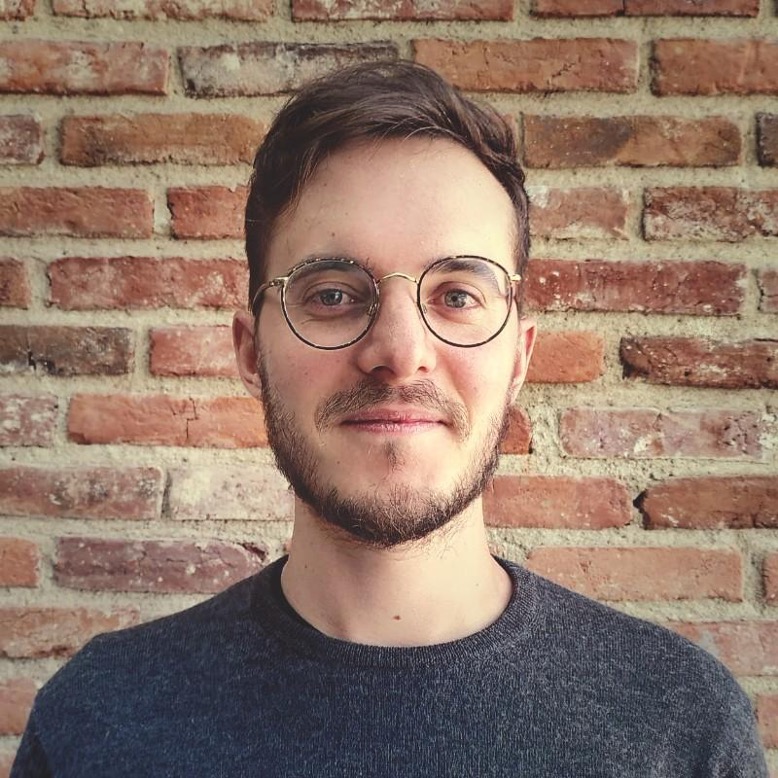 The roadmap is our bible – we refer to it all the time. Jérémy Coutelle, Environmental Project Manager, ALIMA
ALIMA Climate and Environmental Roadmap 2022

Download