MSF Logistics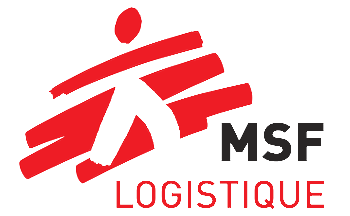 About MSF Logistics
Médecins Sans Frontières Logistique is one of two purchasing and supply centres for the Médecins Sans Frontières Movement. It is responsible for purchasing medical and non-medical products, packaging, storage, and shipping these materials and medicines to the main humanitarian intervention locations, for both MSF and other international NGOs.  
Their mission is to guarantee the safety and quality of medical and non-medical supplies to Médecins Sans Frontières and other humanitarian organisations. For more than 35 years, they have been supplying a range of products such as medicines and vaccines, as well as inflatable hospitals, 4×4 and emergency kits. 
It is one of the largest distribution centres delivering humanitarian assistance throughout the world. Over the years, in response to new challenges, the organisation has become even more professional. Operations that once relied on volunteers returning from missions are now run by permanent Centre employees supporting the missions. Today, more than 172 employees purchase, store, package, and ship around 5,000 tonnes of medical and non-medical equipment a year. In addition to their Supply Chain work, MSF Logistique has also developed two additional activities: A workshop that adapts 4×4 vehicles to meet Médecins Sans Frontières standards and an Air Operations Unit, which coordinates all airborne resources that deliver supplies to teams on the ground. 
Cover photo © Chuttersnap/Unsplash.